The Space Systems Lab offers unique and interesting challenges to students from disciplines across the College of Engineering.Working on complex and highly integrated aerospace projects allows a student to gain experience working with teams of students from different engineering fields as well as with engineers from NASA and industry. Projects include developing, as well as providing the first payload to, a new research standard aboard the International Space Station, developing the first student built satellite to be launched with a NASA mission, and being the first to bring the CubeSat standard to sub-orbital space. In addition, students are involved in developing the infrastructure to support these missions including a thermal vacuum chamber, vibration facility, clean room, and a six monitor console station to support the efforts on the ISS. The Space Systems Lab has a long history of success in developing Small Space and we are looking forward to continuing that tradition.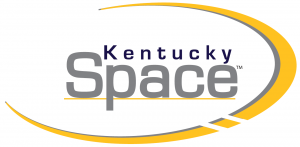 What is Kentucky Space? Kentucky Space is an ambitious non-profit consortium of universities, public organizations, and private companies collaborating to design and execute innovative space missions with realistic budgets and objectives. Kentucky Space projects train students in the dynamics of spacecraft design, construction, testing, and operation as a means of extending science and technology education, R&D, innovation and economic development in Kentucky. Kentucky Space projects include high altitude balloons, sub-orbital satellites, orbital satellites, and development of experimental hardware for the International Space Station.
All Kentucky Space missions are student-led and student-designed, with guidance and expertise provided by mentors from both industry and academia. As these missions are inherently multidisciplinary, students get to experience many different engineering fields while still facing challenges and gaining experience in their specialty. This multidisciplinary atmosphere gives students the knowledge and experience in systems engineering as they are encouraged, and often required, to learn about all aspects of the design process. As these projects are also student-led, program management is a crucial skill that the students acquire throughout mission development.
Kentucky Space Partners: Partners in Kentucky Space include: University of Kentucky, University of Louisville, Morehead State University, Murray State University, Western Kentucky University, the Kentucky Community and Technical College System, Kentucky Space Grant Consortium, Kentucky Science and Engineering Foundation, Kentucky Council on Post- Secondary Education, Kentucky Science and Technology Corporation, and the Belcan Corporation.